Unlock all the benefits of making your apartments and properties brilliant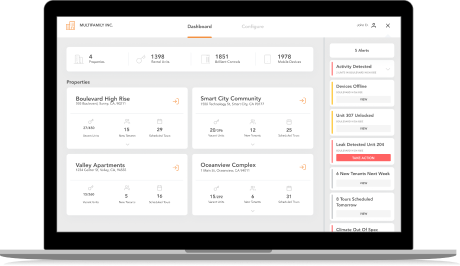 Energy & Lighting Management
Automate climate and lighting in vacant units and common areas
Automation
Save time and money by automating heating/cooling, lighting, access, and more.
Access Control Management
Provide the right access to the right people with keyless smart locks
Asset Protection & Risk Mitigation
Catch water leaks and other issues before they become costly disasters
Happier Residents
Attract and retain more residents with the best smart apartments in town
Operational Efficiency
Make staff more productive and reduce costs with smart technology
Bottom-Line Growth
Lease faster, retain residents, reduce operating expenses, and increase revenue
ATTRACT & RETAIN MORE RESIDENTS
Make smart home control easy and accessible in every unit
In-wall touchscreen controls with built-in Alexa voice control & more
A single app to manage the entire living experience
Works with popular smart home brands not offered by other systems
Offers flexibility to let residents easily add their own smart devices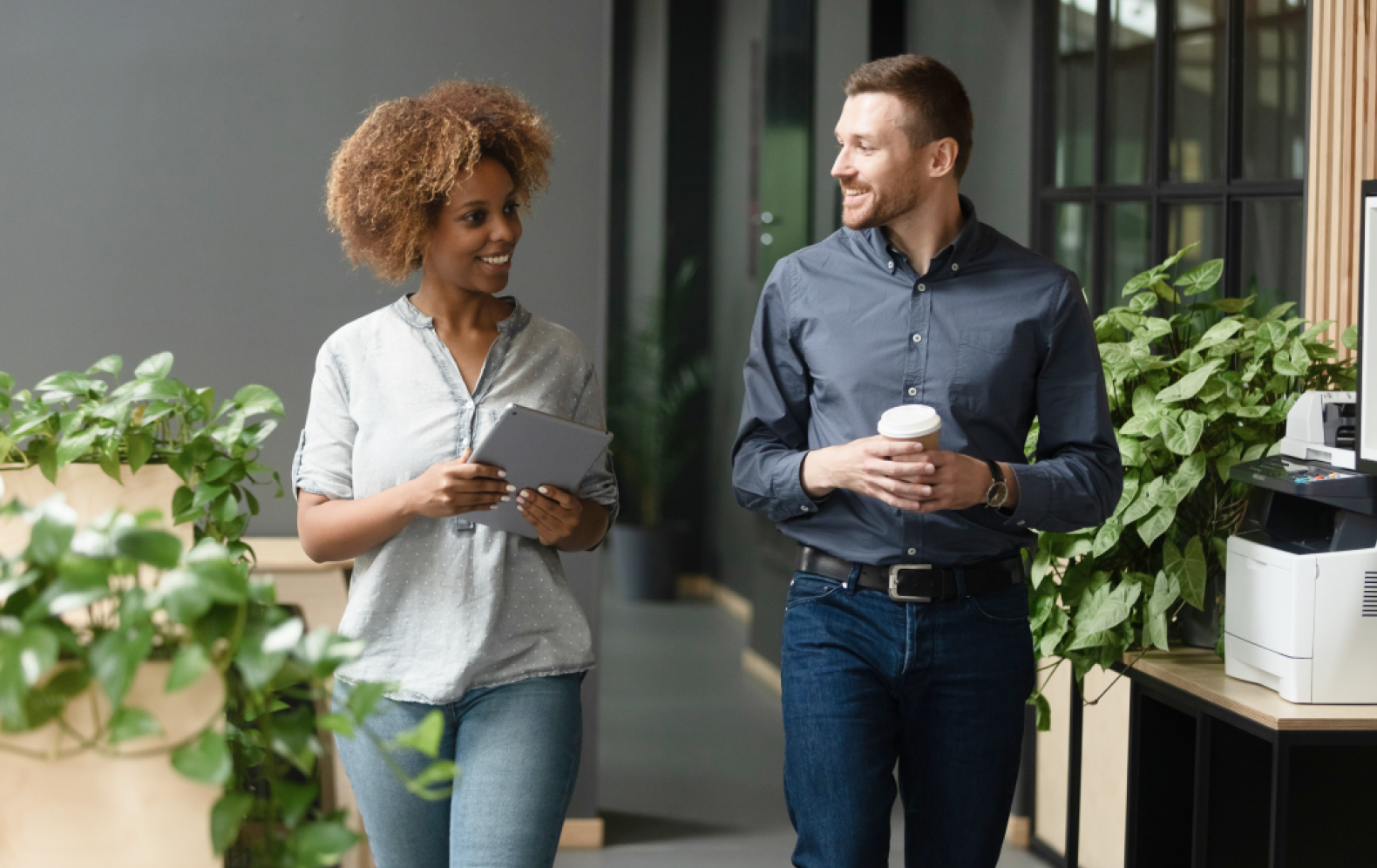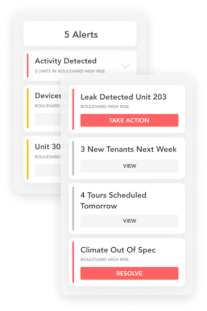 INCREASE EFFICIENCY & PRODUCTIVITY
Alert staff about security, energy use, and maintenance issues
Automate heating/cooling, lighting, access, and other experiences
Remotely manage properties and apartment units
Configure units for new residents, vacancy, and apartment tours
Give property staff more time to provide stellar customer service
REDUCE OPERATING EXPENSES & BOOST REVENUE
Lease faster and increase revenue with smart home amenities
Reduce resident turnover by delivering a better property experience
Save time and money with a keyless access control system
Reduce energy use in occupied and vacant units and common areas
Avoid costly and unexpected repairs with water leak detection
Works with the most popular smart home products and platforms
Brilliant offers one-of-a-kind integrations with partners like Sonos and Ring that you won't find offered by other smart apartment providers, and integrations with the leading smart property systems. Be sure to check out our partners and upcoming releases.






Interested in building with our products?